"FOR OUR LEARNING"
"For whatever things were written before were written for our learning, that we through the patience and comfort of the Scriptures might have hope." – Romans 15:4.


This well known phrase from Paul's epistle to the Romans describes the value of the Old Testament for the Christian. We do not follow the law of Moses, nor do we answer to it since it has been replaced by the New Covenant of Jesus Christ. But we do find many examples, positive and negative, that we can learn from, if we are willing to read, reflect and obey.

But this phrase could also apply to the several lectures, seminars, and meetings that are scheduled at different congregations in our area. Let me mention a few that might be profitable for your learning.


First, there is a Youth Seminar at the S. Florida Ave. congregation in Lakeland. This is on Saturday, October 27. The theme of study is "Falling in Love with Jesus." Among the speakers listed on the program are our own Hiram Kemp and Vince Daugherty.

Second, there are a couple of lecture programs in November. The West Orlando congregation is hosting their 24th annual lectureship November 4-10. The theme for the week is Jesus. The brethren at West Orlando always do a wonderful work of hospitality in hosting this lectureship. The Palm Beach Lakes congregation will host a weekend seminar November 2-4. Their theme of study is "Timely Answers to Ancient Questions."

Third, the Concord St. congregation in Orlando is holding a seminar on Science and the Bible. This is scheduled for Friday November 30th and will run through Sunday December 2nd. The Seminar features Kyle Butt, writer for Apologetics Press. Kyle is an excellent speaker and you will benefit greatly from his studies.

Dad and I will be speaking on the West Virginia School of Preaching lectures October 21-25. The theme of study is the Book of Romans – the Depth of the Riches of God's Saving Grace. Since Dad and I continue to teach at the school via the internet, this is a great opportunity for us to
renew long held relationships at the school and get to know the students first hand. We look forward to being in the Mountain State in this beautiful time of year. Please keep us in your prayers.
Bruce
What you can expect when you visit.


When you visit the Beville Road Church of Christ you will find a congregation of warm, caring and loving Christians. A congregation that loves God and a congregation that is genuinely happy to see visitors. This congregation is autonomous and is under the oversight of elders (pastors, or bishops), with a group of men serving as deacons, and we have a minister (or preacher). All of this follows the teaching of the New Testament and we follow the teachings with special significance paid to the statement "speak where the Bible speaks and be silent where the Bible is silent."
At the worship services on each and every Sunday, we participate in five different elements of worship: prayer, singing, hearing God's word through a message, participating in the partaking of the Lord's Supper and giving of our means through financial contributions. Please consider the following scriptures in regards to each of the elements of worship.
Prayer:
Romans 12:12 "Continue steadfastly in prayer"
I Corinthians 7:5 "Give yourselves unto prayer"
Singing:
Ephesians 5:19 "speaking one to another in psalms and hymns and spiritual songs, singing and making melody with your heart to the Lord"
Hebrews 2:12 "In the midst of the congregation will I sing Thy praise"
..... more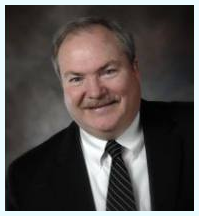 Bruce was born in Warren, Ohio in 1959. His father, Emanuel Daugherty, is a gospel preacher. He married the former Gayle Gleaton of Fairview, Georgia in 1981. He and his wife have two sons: Mike age 28, lives in Chicago, working in the advertising community and Vince, age 25 who is married to Tiffany and teaches high school in Daytona Beach.
Bruce received his B. A. in Bible from Freed-Hardeman College in 1981. He received his M. A. in Church History from Harding Graduate School of Religion in 2006.
Bruce served as an associate minister for the Reynoldsburg (Ohio) Church of Christ from 1981-1983. He was a missionary in Cervignano, Italy from 1983-1990. He preached for the Beville Road congregation in Daytona Beach, FL from 1990-2000. He preached for the 10th & Clairmont Church of Christ in Cambridge, Ohio from 2000-2011. In November 2011 he returned to Beville Road to serve as their preacher. He has held gospel meetings in Florida, Ohio, West Virginia, and Tennessee. ,.......more