TIMES THAT CALL FOR UNITY
Political turmoil, socio-cultural division, racial tensions, agitation in the press, mob violence, enemies that seek our downfall. Is it any wonder that our nation is divided?

During the dark days of the late 1930's leading up to World War II, Winston Churchill sent a letter to a political rival. Part of it read: "We are so few, enemies so many, the cause so great, that we cannot afford to weaken each other in any way." (The Gathering Storm, 331).

Churchill's words ring so true for God's people. In many ways we are fewer in number when compared to the false religions and practical atheism in the world. We are beset by many enemies who are the devil's servants. But our cause is great, in fact, it is the greatest because it is about Christ and the salvation of the world through Him! For all these reasons we must not weaken each other, but instead draw closer together and build one another up in Christ.

In the shadow of the cross, Jesus prayed that His followers be united - John 13:1, 3. Jesus said, "I do not pray for these alone, but also for those who will believe in Me through their word; that they all may be one as You, Father, are in Me, and I in You; that the world may believe that you sent Me" – John 17:20-21.

Faction and friction are not new in the family of God. It was a threat in the first century too. Note what Paul wrote to the brethren meeting in Philippi: "Therefore if there is any consolation in Christ, if any comfort of love, if any fellowship of the Spirit, if any affection and mercy, fulfill my joy by being likeminded, having the same love, being of one accord, of one mind. Let nothing be done through selfish ambition or conceit, but in lowliness of mind let each esteem others better than himself. Let each of you look out not only for his own interests, but also for the interest of others. Let this mind be in you which was also in Christ Jesus, who, being in the form of God, did not consider it robbery to be equal with God, but made himself of no reputation, taking the form of a bondservant, and coming in the likeness of men. And being found in appearance as a man, He humbled Himself and became obedient to the point of death, even the death of the cross. Therefore God also has highly exalted Him and given Him the name which is above every name, that at the name of Jesus every knee should bow, of those in heaven, and of those on earth, and of those under the earth, and that every tongue should confess that Jesus Christ is Lord, to the glory of the Father." - Philippians 2:1-11. A humble attitude and following the example of Christ is just what is needed in these divided times.
Bruce
What you can expect when you visit.


When you visit the Beville Road Church of Christ you will find a congregation of warm, caring and loving Christians. A congregation that loves God and a congregation that is genuinely happy to see visitors. This congregation is autonomous and is under the oversight of elders (pastors, or bishops), with a group of men serving as deacons, and we have a minister (or preacher). All of this follows the teaching of the New Testament and we follow the teachings with special significance paid to the statement "speak where the Bible speaks and be silent where the Bible is silent."
At the worship services on each and every Sunday, we participate in five different elements of worship: prayer, singing, hearing God's word through a message, participating in the partaking of the Lord's Supper and giving of our means through financial contributions. Please consider the following scriptures in regards to each of the elements of worship.
Prayer:
Romans 12:12 "Continue steadfastly in prayer"
I Corinthians 7:5 "Give yourselves unto prayer"
Singing:
Ephesians 5:19 "speaking one to another in psalms and hymns and spiritual songs, singing and making melody with your heart to the Lord"
Hebrews 2:12 "In the midst of the congregation will I sing Thy praise"
..... more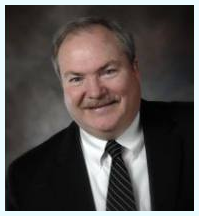 Bruce was born in Warren, Ohio in 1959. His father, Emanuel Daugherty, is a gospel preacher. He married the former Gayle Gleaton of Fairview, Georgia in 1981. He and his wife have two sons: Mike age 28, lives in Chicago, working in the advertising community and Vince, age 25 who is married to Tiffany and teaches high school in Daytona Beach.
Bruce received his B. A. in Bible from Freed-Hardeman College in 1981. He received his M. A. in Church History from Harding Graduate School of Religion in 2006.
Bruce served as an associate minister for the Reynoldsburg (Ohio) Church of Christ from 1981-1983. He was a missionary in Cervignano, Italy from 1983-1990. He preached for the Beville Road congregation in Daytona Beach, FL from 1990-2000. He preached for the 10th & Clairmont Church of Christ in Cambridge, Ohio from 2000-2011. In November 2011 he returned to Beville Road to serve as their preacher. He has held gospel meetings in Florida, Ohio, West Virginia, and Tennessee. ,.......more