IT'S THAT TIME AGAIN!
One of the highlights of our congregational year is Vacation Bible School. Each year our special studies aimed at young people, but including classes for all, boost our attendance and generate a lot of enthusiasm. It is also one of the ministries of the congregation that gives everyone an opportunity for service.

This year we will return to the Bible Times Marketplace and study the Life of Paul. Paul said, "Be ye followers of me, even as I also follow Christ." – 1 Corinthians 11:1. Paul's life is a worthy study because it shows us how we can imitate Christ. Dates for VBS are July 7-11. We will have classes for all ages, special guest speakers for the adults, and the market place set up in the annex.

Like last year, please bring in the following materials that will make the Bible world come alive: plants and greenery, pottery and ceramic vases, baskets, rugs, pillows, cloth, etc. If you have spices and fruits like those found in the Mediterranean world, they would be welcome contributions. Refreshments are needed too. If you do not have any of these items, please consider making a donation for the purchase of supplies. Money can be given to the church secretary.

Workers are still needed in a few areas: classroom assistants and market place people. If you have artistic skills, your talents are needed for decorating class rooms, the auditorium and the annex. If you have Buppet experience, you are needed for brief nightly presentations in the auditorium for the kids. If you would just like to dress up first century style and be an "extra" in the marketplace, please consider being a part of VBS. We would like to fill the marketplace with shepherds, soldiers, and crafts people of all types.

As you can see, everyone can be involved in VBS. Begin collecting materials and bringing them in. Pray for the success of VBS. Plan to be present for each night. Make a plan to bring someone with you each night.
Bruce
What you can expect when you visit.


When you visit the Beville Road Church of Christ you will find a congregation of warm, caring and loving Christians. A congregation that loves God and a congregation that is genuinely happy to see visitors. This congregation is autonomous and is under the oversight of elders (pastors, or bishops), with a group of men serving as deacons, and we have a minister (or preacher). All of this follows the teaching of the New Testament and we follow the teachings with special significance paid to the statement "speak where the Bible speaks and be silent where the Bible is silent."
At the worship services on each and every Sunday, we participate in five different elements of worship: prayer, singing, hearing God's word through a message, participating in the partaking of the Lord's Supper and giving of our means through financial contributions. Please consider the following scriptures in regards to each of the elements of worship.
Prayer:
Romans 12:12 "Continue steadfastly in prayer"
I Corinthians 7:5 "Give yourselves unto prayer"
Singing:
Ephesians 5:19 "speaking one to another in psalms and hymns and spiritual songs, singing and making melody with your heart to the Lord"
Hebrews 2:12 "In the midst of the congregation will I sing Thy praise"
..... more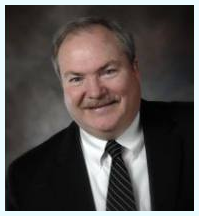 Bruce was born in Warren, Ohio in 1959. His father, Emanuel Daugherty, is a gospel preacher. He married the former Gayle Gleaton of Fairview, Georgia in 1981. He and his wife have two sons: Mike age 28, lives in Chicago, working in the advertising community and Vince, age 25 who is married to Tiffany and teaches high school in Daytona Beach.
Bruce received his B. A. in Bible from Freed-Hardeman College in 1981. He received his M. A. in Church History from Harding Graduate School of Religion in 2006.
Bruce served as an associate minister for the Reynoldsburg (Ohio) Church of Christ from 1981-1983. He was a missionary in Cervignano, Italy from 1983-1990. He preached for the Beville Road congregation in Daytona Beach, FL from 1990-2000. He preached for the 10th & Clairmont Church of Christ in Cambridge, Ohio from 2000-2011. In November 2011 he returned to Beville Road to serve as their preacher. He has held gospel meetings in Florida, Ohio, West Virginia, and Tennessee. ,.......more