WASHED
By Leon Barnes, Little Rock, AK
(Edited for space)

Everything tends to get dirty. Even people must be washed often or they both look dirty and the smell indicates a problem. But the greatest need for washing is one which is not seen from the outside at all. It is the need for cleansing on the inside. Sin enters every life and stains us with its filth (Rom. 3:23). This sin in our lives separates us from God (Isa. 59:1, 2; Eph. 2:1-3). Unless something is done to cleanse us from sin and its effects on us, we will suffer eternal ruin away from God. (Rom. 6:23).

Because of God's amazing love and grace toward us, He has made it possible for all of us to be cleansed from our sins. We can be washed and made as clean as if we had never sinned at all. In 1 Corinthians 6:9-11 Paul described the horrible sins one can get into and the fact that if we continue in them we cannot inherit the kingdom of God. He listed: "Fornicators, idolaters, adulterers, effeminate, homosexuals, thieves, covetous, drunkards, revilers, and swindlers." He then said, "And such were some of you; but you were washed, but you were sanctified, but you were justified in the name of the Lord and in the Spirit of our God." No matter how dirty and filthy we have become in sin, we can be washed through the blood of Christ and have a new start. By such washing we can become justified in the Lord's sight and set apart for the greatest service of all. It is this washing which sets us apart as the church.

The strange thing about this washing is that it doesn't have anything to do with cleansing the outside, but the inside. In 1 Peter 3:20, 21 the Bible says, "Who once were disobedient, when the patience of God kept waiting in the days of Noah, during the construction of the ark, in which a few, that is eight persons, were brought safely through the water. And corresponding to that, baptism now saves you – not the removal of dirt from the flesh, but an appeal to God for a good conscience – through the resurrection of Jesus Christ."

The washing is done in water at the time of baptism, but the cleansing is done to the heart or conscience by the blood of Christ. Remember Revelation 7:14, "These are the ones who come out of the great tribulation, and have washed their robes and made them white in the blood of the lamb."

Have you been washed?
What you can expect when you visit.


When you visit the Beville Road Church of Christ you will find a congregation of warm, caring and loving Christians. A congregation that loves God and a congregation that is genuinely happy to see visitors. This congregation is autonomous and is under the oversight of elders (pastors, or bishops), with a group of men serving as deacons, and we have a minister (or preacher). All of this follows the teaching of the New Testament and we follow the teachings with special significance paid to the statement "speak where the Bible speaks and be silent where the Bible is silent."
At the worship services on each and every Sunday, we participate in five different elements of worship: prayer, singing, hearing God's word through a message, participating in the partaking of the Lord's Supper and giving of our means through financial contributions. Please consider the following scriptures in regards to each of the elements of worship.
Prayer:
Romans 12:12 "Continue steadfastly in prayer"
I Corinthians 7:5 "Give yourselves unto prayer"
Singing:
Ephesians 5:19 "speaking one to another in psalms and hymns and spiritual songs, singing and making melody with your heart to the Lord"
Hebrews 2:12 "In the midst of the congregation will I sing Thy praise"
..... more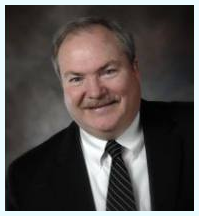 Bruce was born in Warren, Ohio in 1959. His father, Emanuel Daugherty, is a gospel preacher. He married the former Gayle Gleaton of Fairview, Georgia in 1981. He and his wife have two sons: Mike age 28, lives in Chicago, working in the advertising community and Vince, age 25 who is married to Tiffany and teaches high school in Daytona Beach.
Bruce received his B. A. in Bible from Freed-Hardeman College in 1981. He received his M. A. in Church History from Harding Graduate School of Religion in 2006.
Bruce served as an associate minister for the Reynoldsburg (Ohio) Church of Christ from 1981-1983. He was a missionary in Cervignano, Italy from 1983-1990. He preached for the Beville Road congregation in Daytona Beach, FL from 1990-2000. He preached for the 10th & Clairmont Church of Christ in Cambridge, Ohio from 2000-2011. In November 2011 he returned to Beville Road to serve as their preacher. He has held gospel meetings in Florida, Ohio, West Virginia, and Tennessee. ,.......more