Help for Our Homes
-by Charles Box
Marriage is a covenant, a sacred bond between a man and a woman wherein they agree to become joined to one another for the purpose of establishing a permanent home. Marriage was instituted and ordained by God. (Genesis 2:21-25) The first couple, being male and female, shows us God's design for the family. The Bible says, "Marriage is honourable in all, and the bed undefiled: But whoremongers and adulterers God will judge." (Hebrews 13:4) The book of Proverbs offers much help for our families. Here are a few things we learn from that great Bible book.


1. Families that trust the Lord will be blessed. "Trust in the LORD with all thine heart; and lean not unto thine own understanding. In all thy ways acknowledge him, and he shall direct thy paths. Be not wise in thine own eyes: fear the LORD, and depart from evil. It shall be health to thy navel, and marrow to thy bones." (Proverbs 3:5-8)
2. God blesses the house of the righteous and curses the home of the wicked. "The curse of the LORD is in the house of the wicked: but he blesseth the habitation of the just." (Proverbs 3:33)
3. Love should always fill our homes. "Better is a dinner of herbs where love is, than a stalled ox and hatred therewith." (Proverbs 15:17)
4. It is crucial that children be taught to honor their parents. "A wise son maketh a glad father: but a foolish man despiseth his mother." (Proverbs 15:20)
5. Our Lord is in our home to help us when troubles come and life gets hard. "The name of the LORD is a strong tower: the righteous runneth into it, and is safe." (Proverbs 18:10)


Society suffers when homes fail. Today's society is reaping the fruit of weak, ineffective, fractured and broken homes. The home is under attack by the devil. In our fight against Satan,
let's do what we can to save our families. Be a faithful Christian and help your family go to heaven. (Acts 8:26-40)
What you can expect when you visit.


When you visit the Beville Road Church of Christ you will find a congregation of warm, caring and loving Christians. A congregation that loves God and a congregation that is genuinely happy to see visitors. This congregation is autonomous and is under the oversight of elders (pastors, or bishops), with a group of men serving as deacons, and we have a minister (or preacher). All of this follows the teaching of the New Testament and we follow the teachings with special significance paid to the statement "speak where the Bible speaks and be silent where the Bible is silent."
At the worship services on each and every Sunday, we participate in five different elements of worship: prayer, singing, hearing God's word through a message, participating in the partaking of the Lord's Supper and giving of our means through financial contributions. Please consider the following scriptures in regards to each of the elements of worship.
Prayer:
Romans 12:12 "Continue steadfastly in prayer"
I Corinthians 7:5 "Give yourselves unto prayer"
Singing:
Ephesians 5:19 "speaking one to another in psalms and hymns and spiritual songs, singing and making melody with your heart to the Lord"
Hebrews 2:12 "In the midst of the congregation will I sing Thy praise"
..... more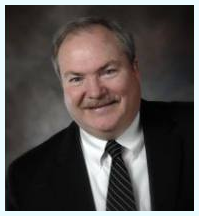 Bruce was born in Warren, Ohio in 1959. His father, Emanuel Daugherty, is a gospel preacher. He married the former Gayle Gleaton of Fairview, Georgia in 1981. He and his wife have two sons: Mike age 28, lives in Chicago, working in the advertising community and Vince, age 25 who is married to Tiffany and teaches high school in Daytona Beach.
Bruce received his B. A. in Bible from Freed-Hardeman College in 1981. He received his M. A. in Church History from Harding Graduate School of Religion in 2006.
Bruce served as an associate minister for the Reynoldsburg (Ohio) Church of Christ from 1981-1983. He was a missionary in Cervignano, Italy from 1983-1990. He preached for the Beville Road congregation in Daytona Beach, FL from 1990-2000. He preached for the 10th & Clairmont Church of Christ in Cambridge, Ohio from 2000-2011. In November 2011 he returned to Beville Road to serve as their preacher. He has held gospel meetings in Florida, Ohio, West Virginia, and Tennessee. ,.......more

• Wednesday Night's Topic: Psalms 88
• Bible Camp - Several of our youth will be attending Georgia Bible Camp next week (June 24). Remember them and the chaperones in your prayers as they travel and for their safety during their time away from us
• Ladies are asked to meet next Sunday, June 24, following morning worship
• Baby Shower - All ladies are invited to attend a baby shower for Katy Soto Saturday, June 30, at 2 PM in the annex. Katy is registered at Target
• VBS – July 22-26 There is a sign-up sheet on the bulletin board for teachers and helpers. Please save small glass jars with lids and place them in room 18.
• Check the bulletin boards for activities at Area Congregations