AND HE APPEARED
By Cecil May, Jr.

The gospel as defined in 1 Corinthians 15:3-4 consists in the facts "that Christ died for our sins in accordance with the Scriptures, that He was buried, that He was raised on the third day in accordance with the Scriptures, and that He appeared to Cephas . . ." What is often cited as three facts of the gospel are actually four: Christ died, was buried, was raised, and appeared. 1 Corinthians proceeds to name others who saw Him also. That He appeared is what enables Peter to say on Pentecost, "this Jesus God raised up, and of that we all are witnesses" (Acts 2:32).
The witnesses to Jesus' resurrection are for the most part men who had traveled, eaten, conversed and slept in His and one another's company for about three years. They were men who were fearful, not believing that He would rise from the dead as He had said, running away from His accusers let they be accused. However, after seeing the risen Lord, they were transformed and emboldened.
Peter, who had trembled before a servant girl and denied he had even known the Lord, after the resurrection challenged the same Sanhedrin that had condemned Jesus to death with the words, "Whether it is right in the sight of God to listen to you rather than to God, you must judge, for we cannot but speak of what we have seen and heard" (Acts 4:19-20), and "We must obey God rather than men" (Acts 5:29).
Saul, the persecutor, after witnessing Jesus' resurrection by seeing Him alive "as to one untimely born" became Paul the apostle and preacher of the gospel of the risen Christ. In spite of beatings and stoning, He preached all across the Roman Empire. He told the Thessalonians, "but though we had already suffered and been shamefully treated at Philippi, as you know, we had boldness in our God to declare to you the gospel of God in the midst of much conflict" (1 Thess. 2:1-2).
Such change of heart, from frightened skeptics in the case of the twelve and from a dedicated and violent opponent in the case of Paul, to emboldened and effective evangelists, courageously facing even death to preach what they obviously and fervently believed to be true, requires an explanation, a cause adequate to produce such an unlikely effect.
The one reasonable explanation is that they saw what they said they saw. "This Jesus God raised up, and of that we all are witnesses" (Acts 2:32).
Coming and Going
What you can expect when you visit.


When you visit the Beville Road Church of Christ you will find a congregation of warm, caring and loving Christians. A congregation that loves God and a congregation that is genuinely happy to see visitors. This congregation is autonomous and is under the oversight of elders (pastors, or bishops), with a group of men serving as deacons, and we have a minister (or preacher). All of this follows the teaching of the New Testament and we follow the teachings with special significance paid to the statement "speak where the Bible speaks and be silent where the Bible is silent."
At the worship services on each and every Sunday, we participate in five different elements of worship: prayer, singing, hearing God's word through a message, participating in the partaking of the Lord's Supper and giving of our means through financial contributions. Please consider the following scriptures in regards to each of the elements of worship.
Prayer:
Romans 12:12 "Continue steadfastly in prayer"
I Corinthians 7:5 "Give yourselves unto prayer"
Singing:
Ephesians 5:19 "speaking one to another in psalms and hymns and spiritual songs, singing and making melody with your heart to the Lord"
Hebrews 2:12 "In the midst of the congregation will I sing Thy praise"
..... more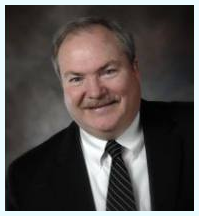 Bruce was born in Warren, Ohio in 1959. His father, Emanuel Daugherty, is a gospel preacher. He married the former Gayle Gleaton of Fairview, Georgia in 1981. He and his wife have two sons: Mike age 28, lives in Chicago, working in the advertising community and Vince, age 25 who is married to Tiffany and teaches high school in Daytona Beach.
Bruce received his B. A. in Bible from Freed-Hardeman College in 1981. He received his M. A. in Church History from Harding Graduate School of Religion in 2006.
Bruce served as an associate minister for the Reynoldsburg (Ohio) Church of Christ from 1981-1983. He was a missionary in Cervignano, Italy from 1983-1990. He preached for the Beville Road congregation in Daytona Beach, FL from 1990-2000. He preached for the 10th & Clairmont Church of Christ in Cambridge, Ohio from 2000-2011. In November 2011 he returned to Beville Road to serve as their preacher. He has held gospel meetings in Florida, Ohio, West Virginia, and Tennessee. ,.......more