LIFE LESSONS – LEARN FROM DEFEATS
God's people are many things: sheep, family, the bride, the body. But we are also soldiers – 2 Timothy 2:3-4. We have spiritual battles to fight – 2 Corinthians 10:3-6; Ephesians 6:10-18; 1 Thessalonians 5:8.

Long ago, God's people suffered a defeat in battle at the hands of an army from the small Canaanite town of Ai. They had been confident that they could easily defeat the small army after the victory God had given them over Jericho. But they experienced defeat and Joshua and the people were despondent. Were they never to be able to enter the promised land?

In the midst of their despair, God helped them to look properly at their situation. The reason for their defeat was sin in the camp – Joshua 7:10-12. The unbelief and covetousness of one man had brought defeat to the whole camp of Israel. They could not have God's aid until this sin had been put away.
The lessons are many for us today. Our means to victory is not a false sense of security from past victories. Each day is new, each battle must be fought with God's armor and aid, no matter how small. God's aid is given to holy people, to faithful people. When sin is present it must be confessed and repented of.

Look at the sins of Achan. He saw among the spoils of Jericho a Babylonian garment, two hundred shekels of silver, and a wedge of gold weighing fifty shekels. He coveted these things that were dedicated to God and stole them. Our greatest battle in life is materialism – Mark 10:17-27; 1 Timothy 6:10. Covetousness or greed is an idol that competes for our loyalty to God – Matthew 6:24; Colossians 3:5.

We will all suffer defeat at one time or another. But it is possible to learn from defeat. To lose a battle does not mean that we lose the war. Victory can still be gained if we are willing to rely on God. This side of the grave no defeat is ever final!
Bruce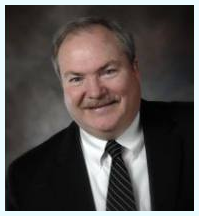 Bruce was born in Warren, Ohio in 1959. His father, Emanuel Daugherty, is a gospel preacher. He married the former Gayle Gleaton of Fairview, Georgia in 1981. He and his wife have two sons: Mike age 28, lives in Chicago, working in the advertising community and Vince, age 25 who is married to Tiffany and teaches high school in Daytona Beach.
Bruce received his B. A. in Bible from Freed-Hardeman College in 1981. He received his M. A. in Church History from Harding Graduate School of Religion in 2006.
Bruce served as an associate minister for the Reynoldsburg (Ohio) Church of Christ from 1981-1983. He was a missionary in Cervignano, Italy from 1983-1990. He preached for the Beville Road congregation in Daytona Beach, FL from 1990-2000. He preached for the 10th & Clairmont Church of Christ in Cambridge, Ohio from 2000-2011. In November 2011 he returned to Beville Road to serve as their preacher. He has held gospel meetings in Florida, Ohio, West Virginia, and Tennessee. ,.......more
What you can expect when you visit.


When you visit the Beville Road Church of Christ you will find a congregation of warm, caring and loving Christians. A congregation that loves God and a congregation that is genuinely happy to see visitors. This congregation is autonomous and is under the oversight of elders (pastors, or bishops), with a group of men serving as deacons, and we have a minister (or preacher). All of this follows the teaching of the New Testament and we follow the teachings with special significance paid to the statement "speak where the Bible speaks and be silent where the Bible is silent."
At the worship services on each and every Sunday, we participate in five different elements of worship: prayer, singing, hearing God's word through a message, participating in the partaking of the Lord's Supper and giving of our means through financial contributions. Please consider the following scriptures in regards to each of the elements of worship.
Prayer:
Romans 12:12 "Continue steadfastly in prayer"
I Corinthians 7:5 "Give yourselves unto prayer"
Singing:
Ephesians 5:19 "speaking one to another in psalms and hymns and spiritual songs, singing and making melody with your heart to the Lord"
Hebrews 2:12 "In the midst of the congregation will I sing Thy praise"
..... more
• BUPPETS presentation – March 18 during Bible class
• Wednesday Night's Topic: Psalms 33
• Friday Night Bible Study – March 16 at 6:30pm in the annex. Randy Kuykendall will lead the study. Please bring finger foods.
• Fellowship Dinner – due to ladies' day our monthly fellowship dinner will be Sunday, March 18, following the morning worship service. Hostesses this month are Barbara Bourgeois, Gayle Daugherty, and Mandi Macon.
• Sky Zone - Saturday, March 24, from 10am to12 noon. There is a sign-up sheet on the YOUTH board for anyone planning to go.
• Check the bulletin boards for activities at Area Congregations