G o d ' s R e m e d y
Fever, sore throat, runny nose, body aches . . . When plagued by colds and flu we know it is important to get the remedy. Some cold remedies might be bought at the drug store, but the remedy I like best is homemade chicken soup that seems to warm up body and soul.
God's church at Corinth was plagued by a lot of problems: division, fornication, taking each other to court, disorder and confusion in the worship assembly, etc. At the root of their problems was an individualism that was aggravated by claims to knowledge and spiritual gifts.
The apostle Paul pointed these troubled Christians to God's solution: "Knowledge puffs up, but love edifies. And if anyone thinks he knows anything, he knows nothing yet as he ought to know. But if anyone loves God, this one is known by Him." – 1 Cor. 8:1-3. Later, Paul would define love for them:
"Love suffers long and is kind; love does not envy; love does not parade itself, is not puffed up; does not behave rudely, does not seek its own, is not provoked, thinks no evil; does not rejoice in iniquity, but rejoices in the truth; bears all things, believes all things, hopes all things, endures all things. Love never fails" - 1 Cor. 13:4-8.
When we are battling the cold of individualism and all its accompanying symptoms, we need heaping servings of God's remedy. It will help us to kill the germs of ego that bring on so many afflictions and it will help to build up and strengthen the bonds of unity.
If there is cold in the soul, take God's remedy. Help yourself to the love God offers in Christ. Then dish up some of God's love and serve it to others. We will feel better and it will make us be better.
Bruce
What you can expect when you visit.


When you visit the Beville Road Church of Christ you will find a congregation of warm, caring and loving Christians. A congregation that loves God and a congregation that is genuinely happy to see visitors. This congregation is autonomous and is under the oversight of elders (pastors, or bishops), with a group of men serving as deacons, and we have a minister (or preacher). All of this follows the teaching of the New Testament and we follow the teachings with special significance paid to the statement "speak where the Bible speaks and be silent where the Bible is silent."
At the worship services on each and every Sunday, we participate in five different elements of worship: prayer, singing, hearing God's word through a message, participating in the partaking of the Lord's Supper and giving of our means through financial contributions. Please consider the following scriptures in regards to each of the elements of worship.
Prayer:
Romans 12:12 "Continue steadfastly in prayer"
I Corinthians 7:5 "Give yourselves unto prayer"
Singing:
Ephesians 5:19 "speaking one to another in psalms and hymns and spiritual songs, singing and making melody with your heart to the Lord"
Hebrews 2:12 "In the midst of the congregation will I sing Thy praise"
..... more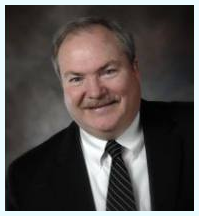 Bruce was born in Warren, Ohio in 1959. His father, Emanuel Daugherty, is a gospel preacher. He married the former Gayle Gleaton of Fairview, Georgia in 1981. He and his wife have two sons: Mike age 28, lives in Chicago, working in the advertising community and Vince, age 25 who is married to Tiffany and teaches high school in Daytona Beach.
Bruce received his B. A. in Bible from Freed-Hardeman College in 1981. He received his M. A. in Church History from Harding Graduate School of Religion in 2006.
Bruce served as an associate minister for the Reynoldsburg (Ohio) Church of Christ from 1981-1983. He was a missionary in Cervignano, Italy from 1983-1990. He preached for the Beville Road congregation in Daytona Beach, FL from 1990-2000. He preached for the 10th & Clairmont Church of Christ in Cambridge, Ohio from 2000-2011. In November 2011 he returned to Beville Road to serve as their preacher. He has held gospel meetings in Florida, Ohio, West Virginia, and Tennessee. ,.......more